Expertise is in demand and distance is no longer a hurdle for access to that expertise. Availability, data and distribution methods do remain hurdles that need to be managed. Those using Forum 360's sales, research and distribution platform are doing that effectively.
IR Magazine's analysis of corporate access meetings in 2019/20 found a 20% decline in IR-only meetings while C-level meetings remained constant. More broadly, McKinsey found that in the B2B space, over 70% of those evaluating new suppliers now do that remotely as opposed to in person.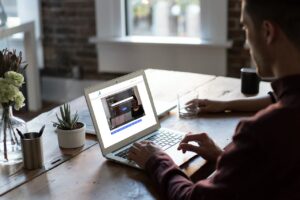 We find in our research that initial meetings on our platform with experts are being used by investors as an opportunity to evaluate trust. Over 11% of agenda items set by stakeholders pre-meeting are about the managers. Their background, experience and what got them in to their profession. Over 19% of questions are about their product(s)/company and 18% about how they invest capital. Almost 50% of agenda items in these initial meetings are on the manager, their product and how they invest.
CAG (2014) found that trusted asset managers raise up to 4x the AUM of performing managers and listed companies with great communicators outperform poor communicators by up to 47%. There is a clear link between access to expertise, trust and the relative success of trusted managers.
Experts are busy people who have to allocate their time between the duty to their role as an asset or product manager, scientist, professional, artist, etc and the time they can make available to meet their stakeholders. Forum 360 delivers the intimacy of small group meetings at scale. Experts deal with data every day and their meetings with stakeholders should be driven by data. Forum 360 is without peer when it comes to delivering data rich meeting experiences with feedback and analysis to back that up. Finally, Forum 360 is the only solution provider that enables data to traverse distribution channels without disrupting the wholesale models that industries are built on.